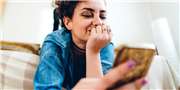 Online dating is a girl's best friend when it comes to picking up women. Here's how to be the girl whose lesbian dating profile stands out so that you get to meet more women online.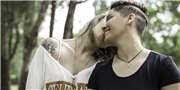 Our queer girl's guide to flirting with women online will give you the tips you need to start a conversation with that babe you saw on Lesbian Match Maker.
The content posted on this blog is intended for informational purposes only and the opinions or views within each article are not intended to replace professional advice. If you require professional relationship or sexual health advice you should consult with an appropriately trained and qualified specialist.